Regular price
Sale price
$450.00
Unit price
per
Sale
Sold out
Select your Construction, Size & Volume and the Color of your board below to see the price:
DESCRIPTION
Not just a groveler
Our Fish is stable, wide, and flatter-rockered and will out-paddle most shortboards. They're fast, fun, and perfect for ripping in all kinds of real-world conditions. An NSP Fish is a combination of performance and the specific construction you pick for yours.
Rail: Boxy
Bottom: Concave into V
Ideal Waves: 1-6 ft
Level: Beginner – Expert
Two sizes - two constructions
The Fish comes in Elements construction, which is extremely durable and well-equipped with the full 5-fin cluster set, while the Protech is lighter and a little more performance-oriented with reinforced carbon tail patches for tail flex, mimicking flex patterns of pro customs.
Available in a wide selection of colors and sizes, the Elements Fish comes in five sizes and we included a standard set of thrusters, designed by MFC. All five fin boxes are FTU, meaning they are Futures compatible. Aside from the characteristic tail, the Elements Fish comes with the signature hip behind the front fins, creating a pivot point for snappier turning:
Elements Fish size chart
Length
Width

Thickness

Volume

Weight

5'6"
19 

³/⁴"



2 

¹/⁸"



28.1 L

3.35kg

6'0"

20 

¹/²"



2 

³/⁸"



35.1 L

3.79kg

6'4"

21"

2 

¹/²"



40.2 L

4.00kg

6'8"

21 

¹/²"



2 

¹/²"



43.7 L

4.22kg

7'2"

22"

2 

⁵/⁸"



51.3 L

4.65kg

Available in a range of tints, the Protech Fish comes in four sizes and includes NSP's standard set of thruster fins designed by MFC. Its fin boxes are FTU, meaning they are Futures compatible and your thruster setup guarantees speed and liveliness, with enough hold to ride out a line.
Protech Fish size chart
Length
Width

Thickness

Volume
Weight

5'6"

19 

³/⁴"

2 

¹/⁸"

28.1 L
2.31kg
6'0"

20 

¹/²"

2 

³/⁸"

35.1 L
2.68kg
6'4"
21"

2 

¹/²"

40.2 L
3.01kg
6'8"

21 

¹/²"

2 

¹/²"

43.7 L
3.37kg
Learn more about the Fish shape from the video below:
View full details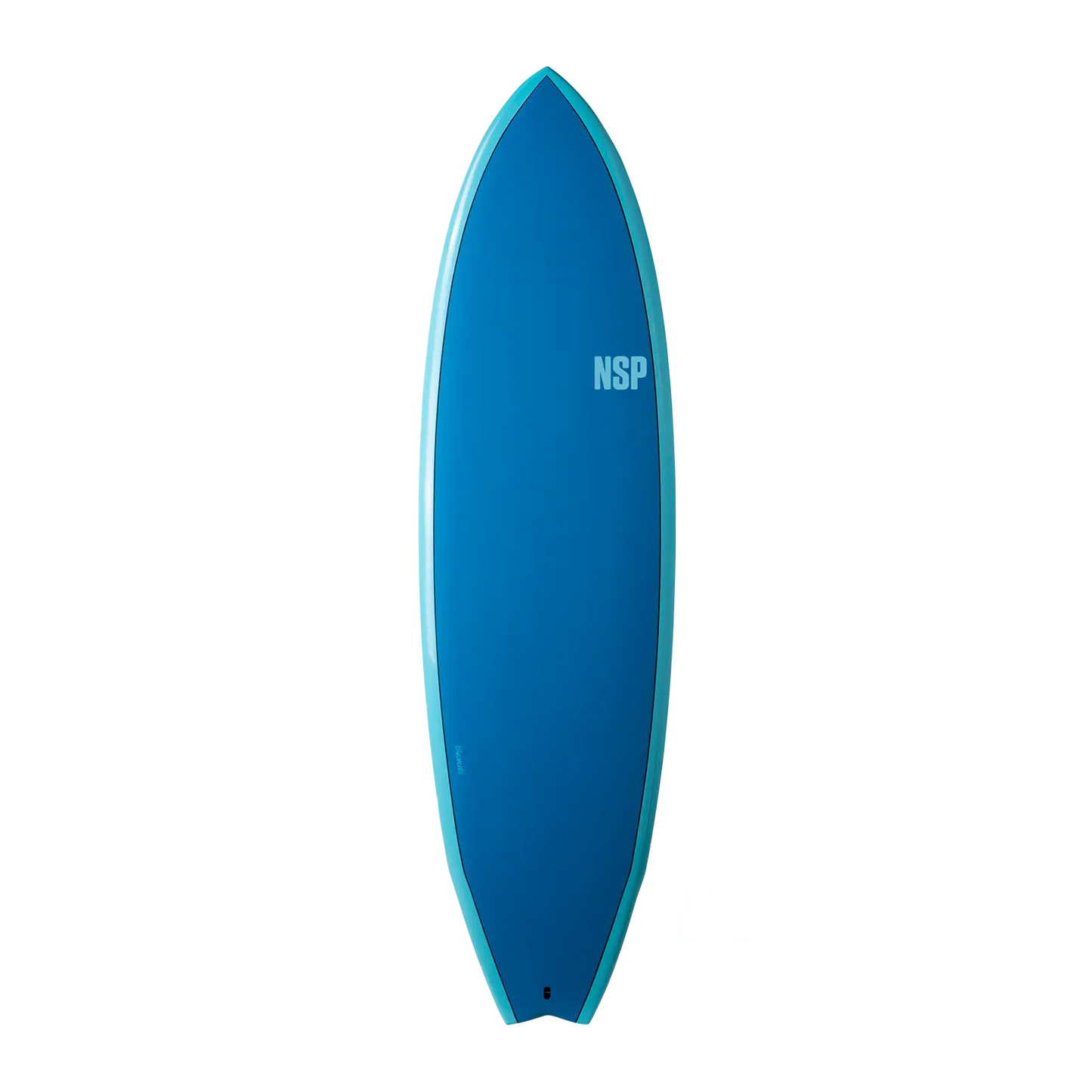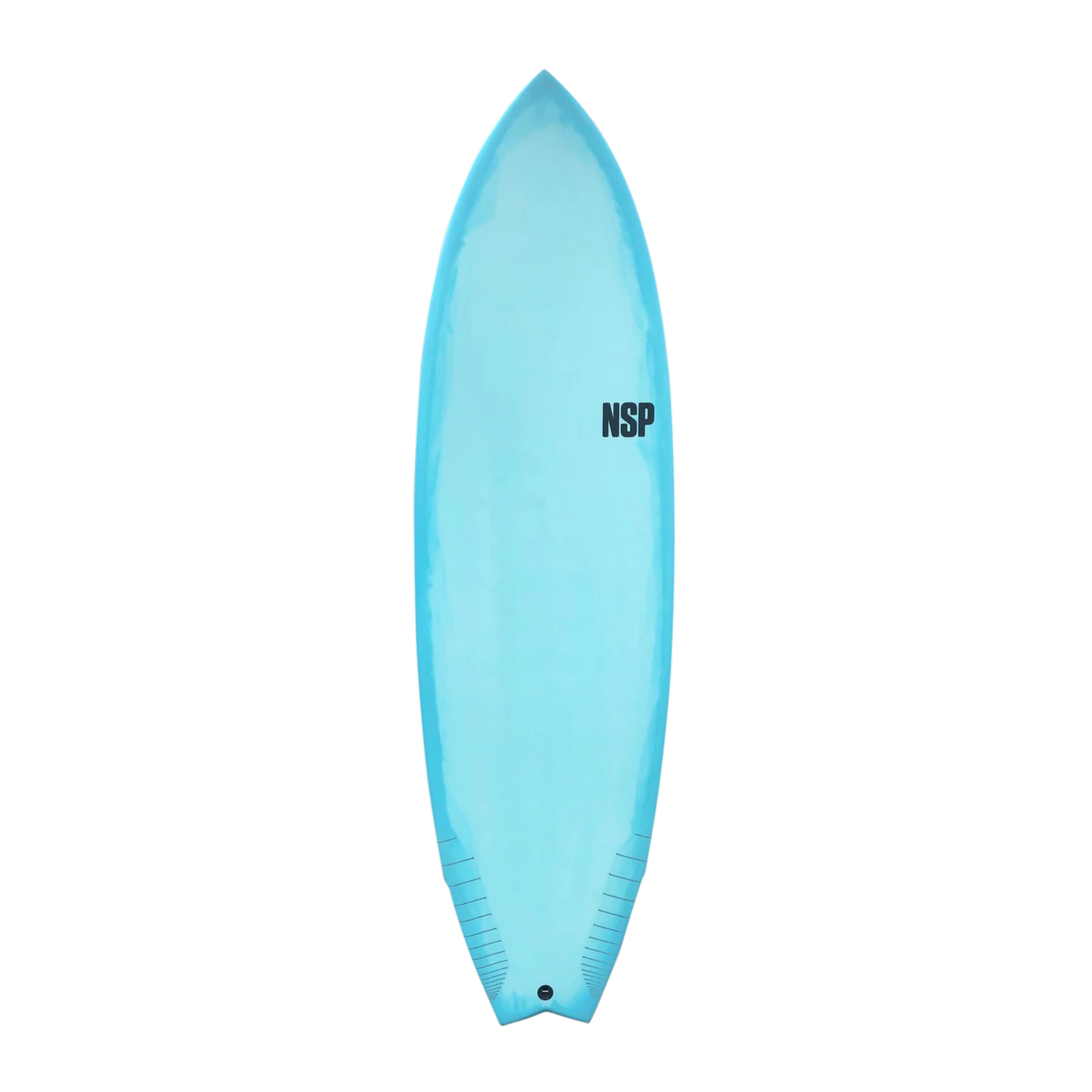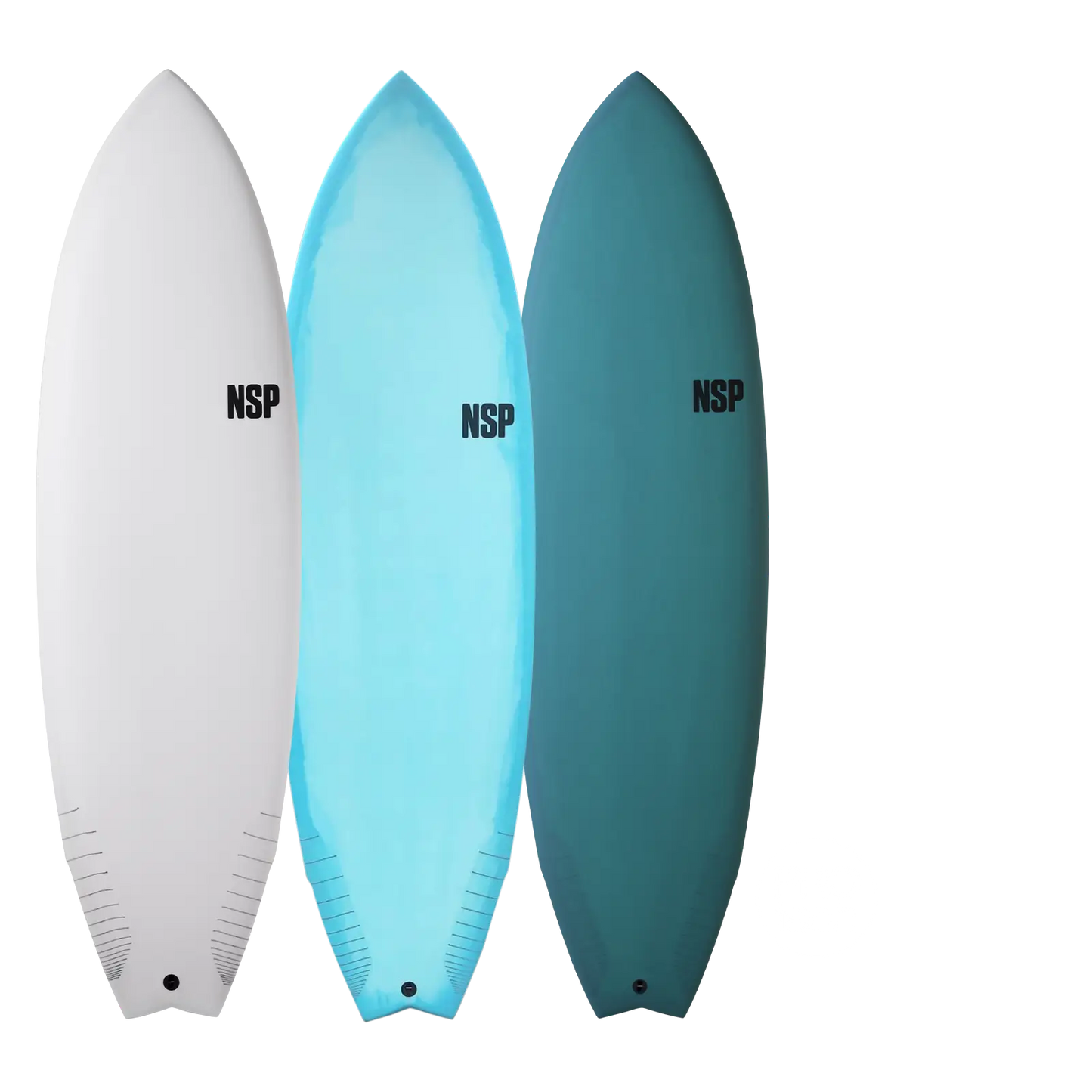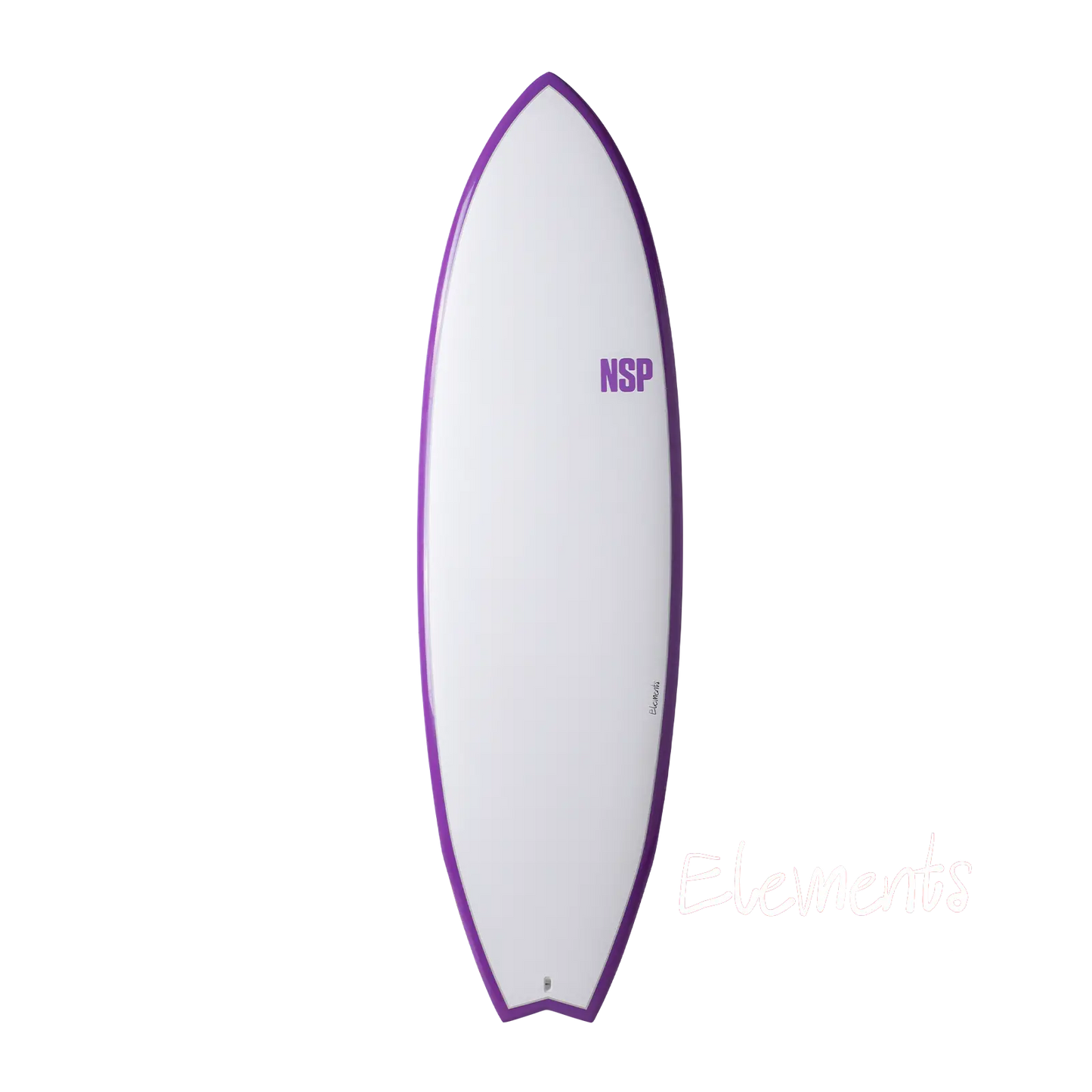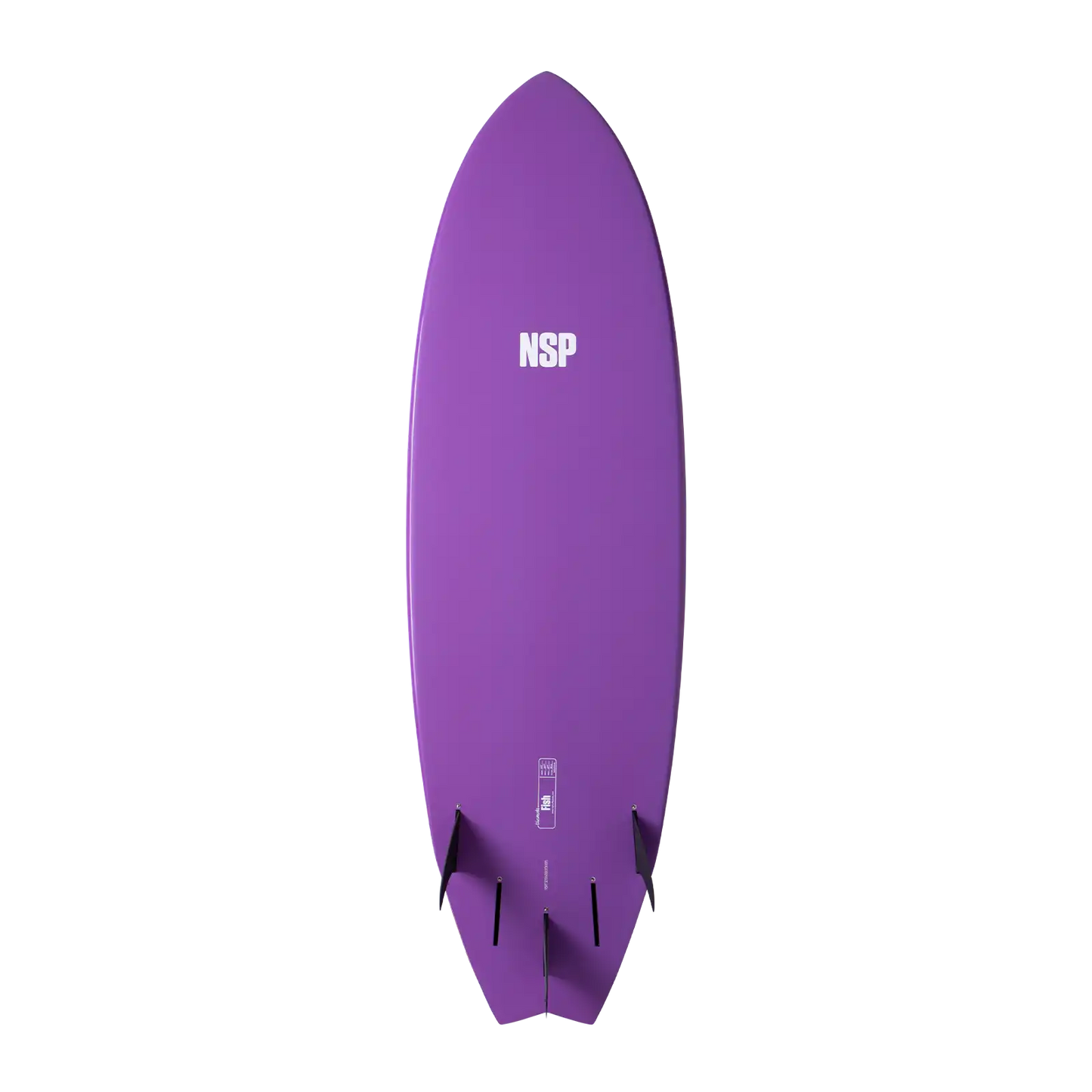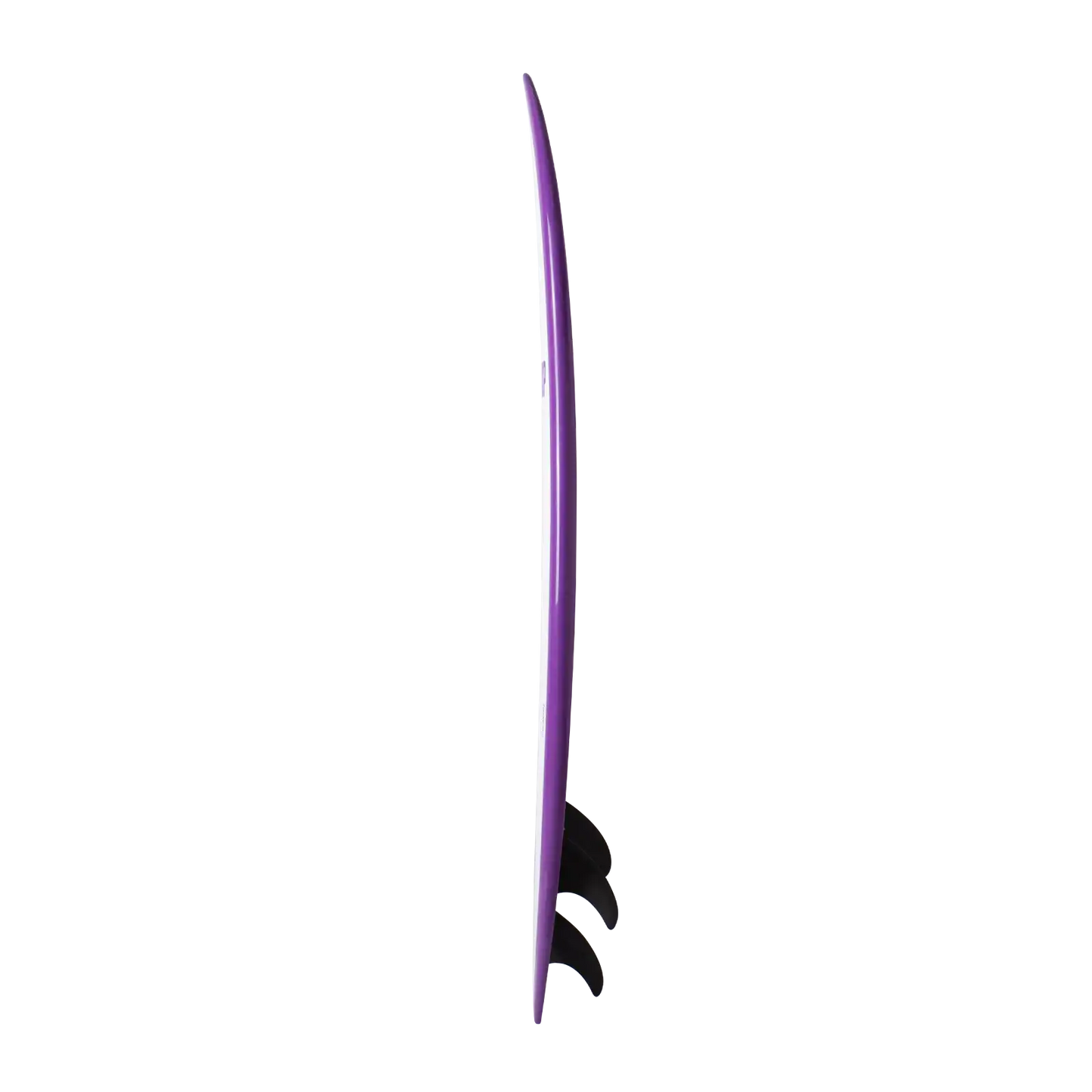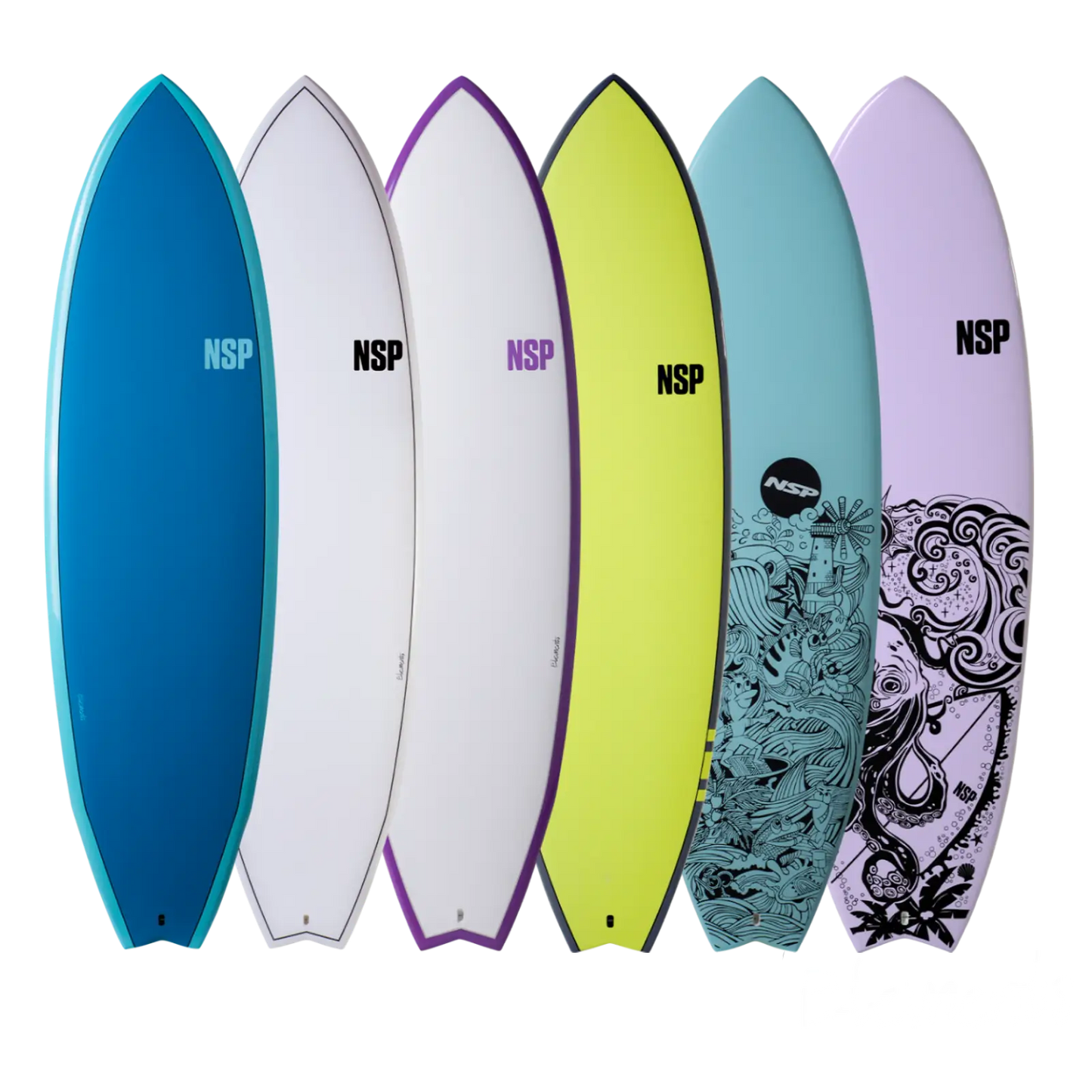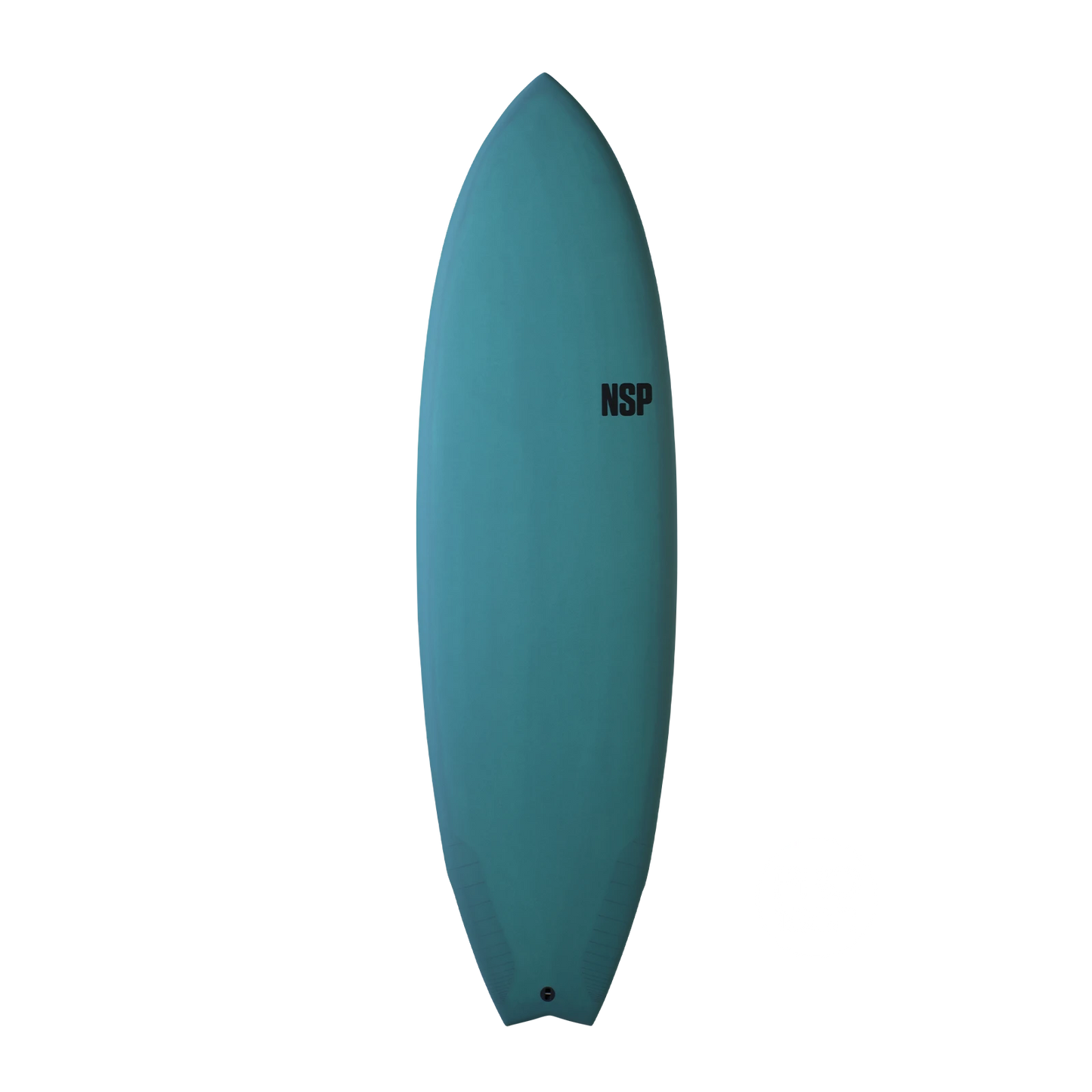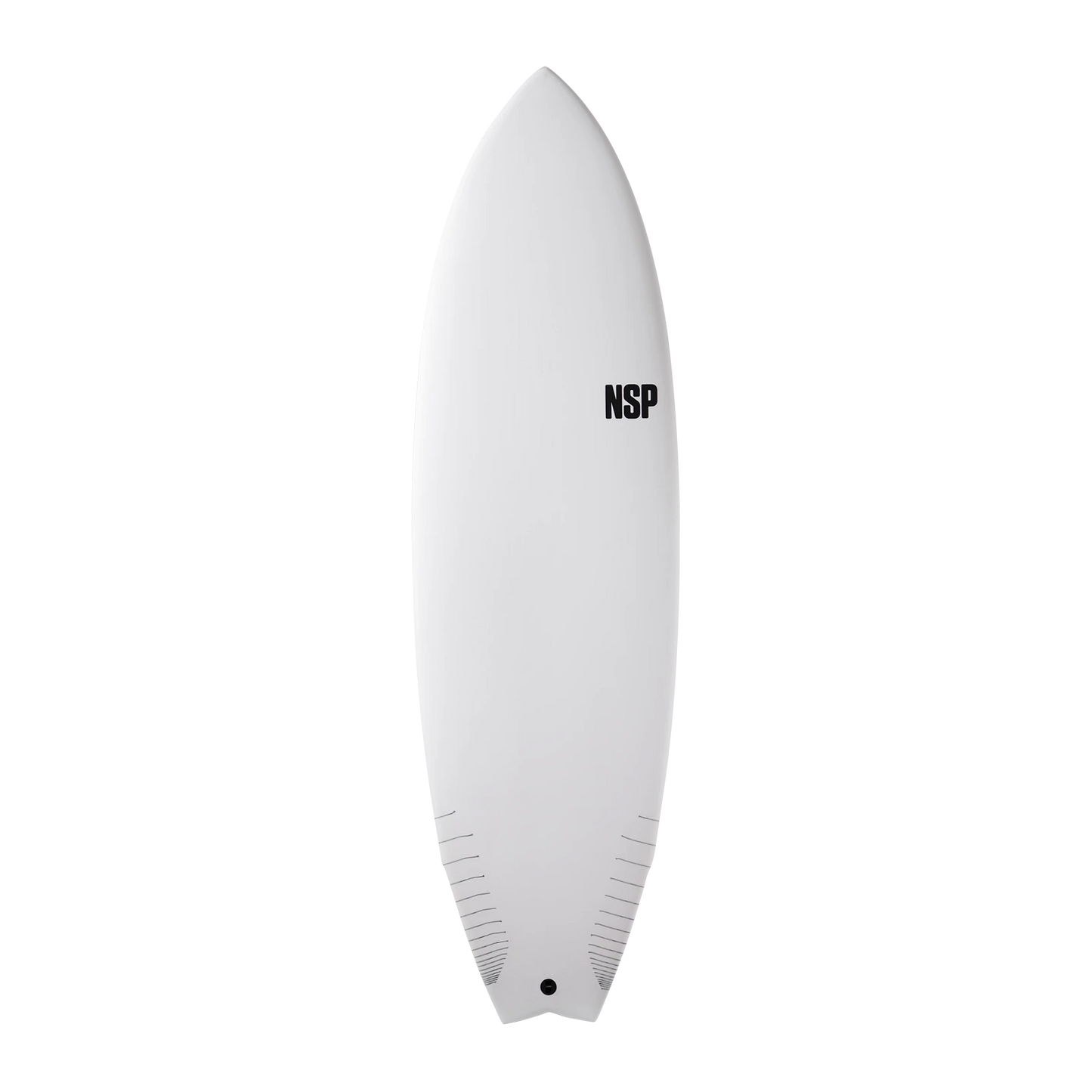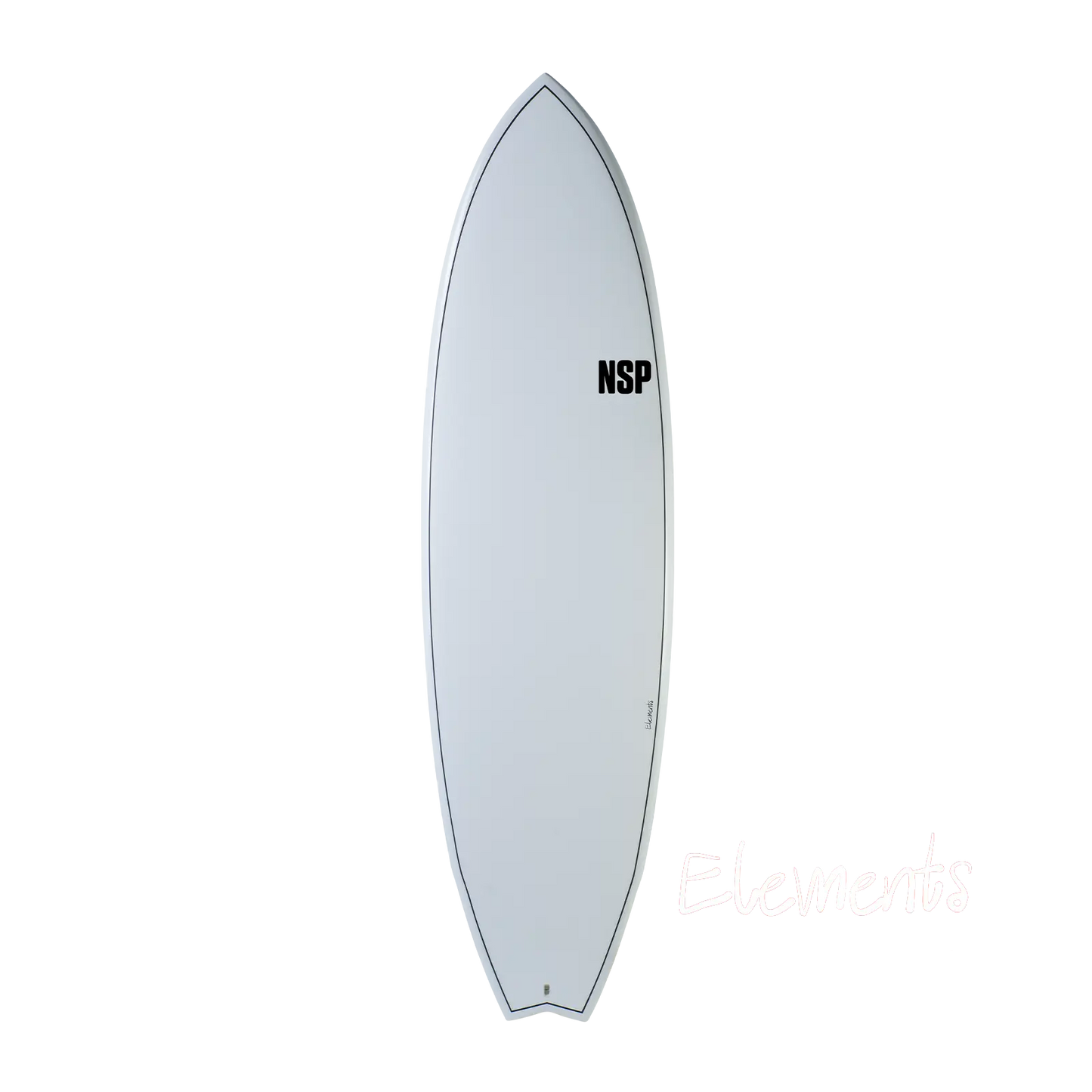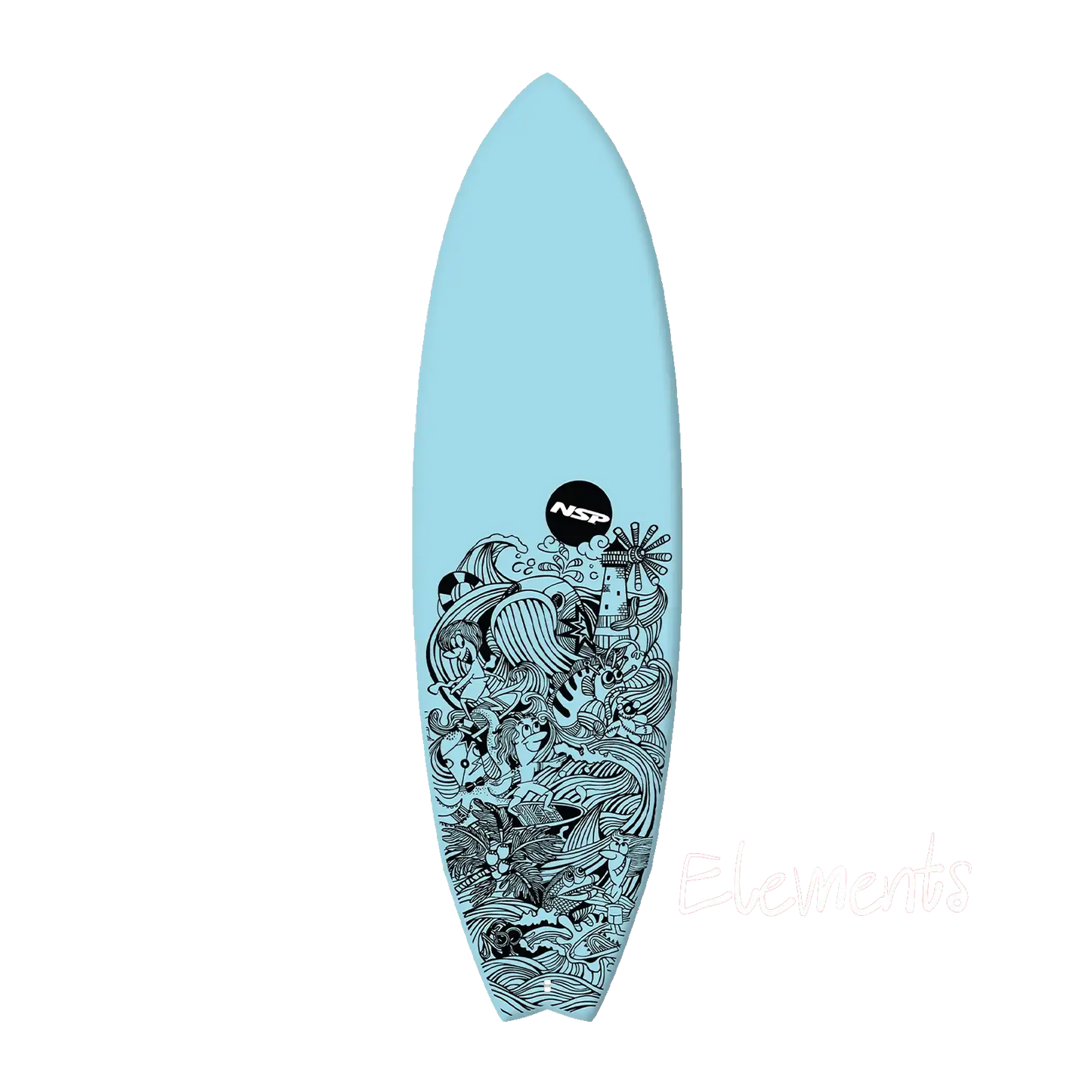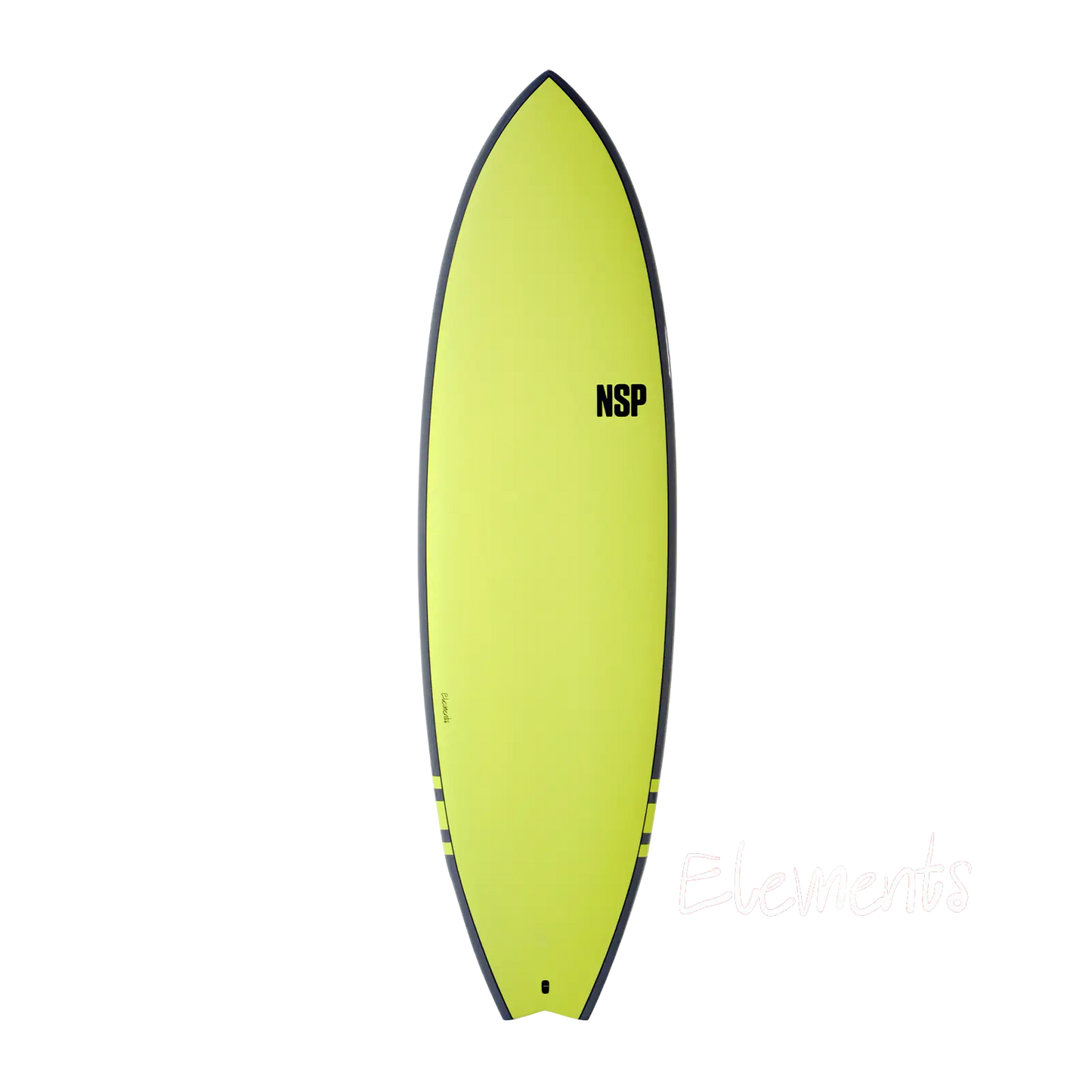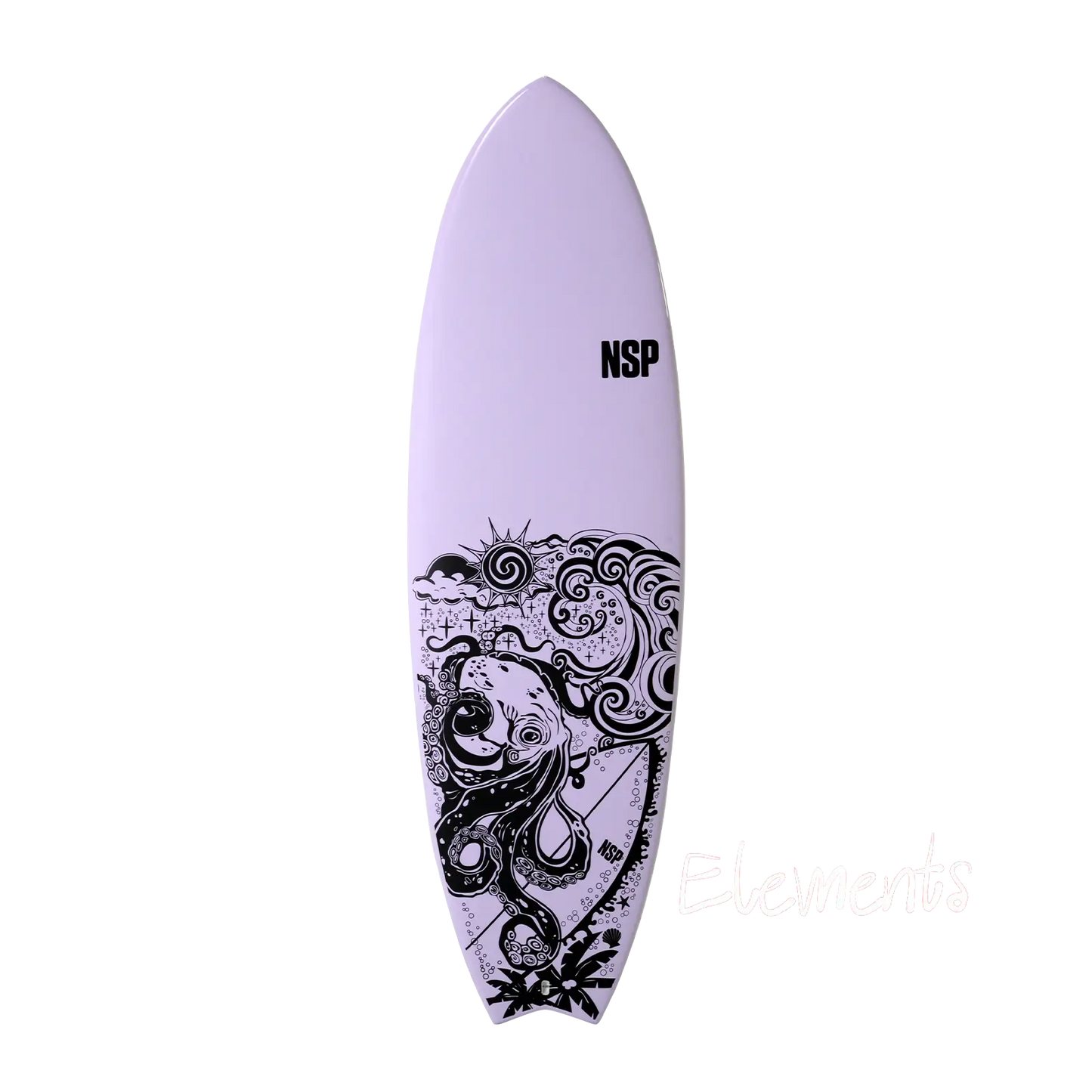 Liquid error (line 1): Could not find asset snippets/cross-sell.liquid